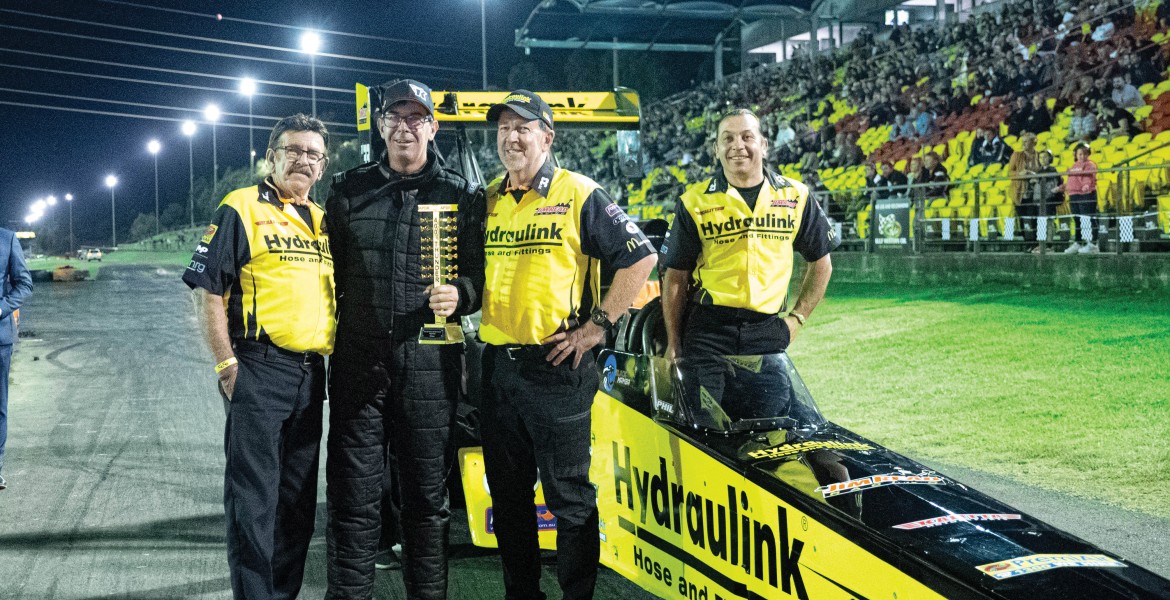 NZ Engineering Hydraulink Jim Read Racing
Nov 11, 2021, 1:05 PM
Hydraulink Jim Read Racing dragster wins Nitro Thunder event with 'best under pressure' race
The Hydraulink-sponsored Jim Read Racing team has added another trophy to their cabinet with a dramatic win at the 2021 Gulf Western Oil Nitro Thunder event.
The Hydraulink top fuel dragster, driven by son Phil Read, came up against experienced drag racer Peter Xiberras in the final. Xiberras had consecutively beaten two personal bests in the lead-up to the final, achieving 3.797/315MPH (approx. 507 km/h) and was looking unstoppable.
In a last-minute twist, both cars rattled the tyres out of the gate and had to frantically pedal to the finish line, with Read getting the upper hand, in what he described as a "Stephen Bradbury style victory."
The event was the penultimate round of the 400 Thunder championship for all brackets ahead of next month's Winternationals, and after a tough year full of Covid disruptions, Phil Read was delighted to be back out on the track.