Our story
Hydraulink has more than 75 years of industry experience and provides a diverse range of hydraulic hose, fittings, components and 24/7 services to a wide range of businesses across New Zealand, Australia and the South Pacific regions.
1945 - The Beginning
It all began in 1945 with the establishment of an engineering shop in central Auckland. The business grew rapidly and soon moved to Pukekohe in 1953. This was also the year manufacturing of hydraulic fittings commenced. The Hydraulink name was adopted in 1973.
1989 - A New Start
Noel Davies and Lee Short came on board as Hydraulink's new owners and directors. Head office was located on Church Street, Onehunga, while Hydraulink manufacturing could be found on Nelson Street Pukekohe.
1994 - Nationwide Expansion
Hydraulink head office moved to a new building on Great South Road and Hydraulink manufacturing moved to a larger building at 207 Manukau Road, Pukekohe. With a lot more space to work with, manufacturing increased with the purchase of more CNC lathes.
1995 - Team New Zealand
Hydraulink were proud to become the official hydraulic supplier to Emirates Team NZ. It is a partnership that has seen them through three spectacular wins and still stands strong to this day.
2001 - International Expansion
Rapid growth continued and following on from 2000, resulted in the company employing over 80 people in New Zealand and Australia. Hydraulink initially sold into Australia, then purchased Auspower in 2001 - acquiring branches throughout the country. Shortly after, in 2013, a new purpose built head office and distribution centre was completed in Penrose, Auckland. The new premises offered all the space needed, plus room for future growth.
2014 - Expanding Our Range
The new building was officially opened by the Prime Minister Sir John Key. Our Christchurch branch outgrew their space and acquired the building next door to effectively double their size. 2014 was the year for the new Industrial sales and service division including Lubrication Systems, Fire Suppression and Hose and Fittings. The NZ distribution rights for Motul were also purchased. Hydraulink now has a range of highly respected supplier agencies in its portfolio - including world class quality brands Faster, Diesse, Gates, Transfer Oil and Finn Power.
2015 - Our New Base
Within a year of moving to the new distribution centre, more space was already required due to continued success. A 1,000 square metre extension was built and after more than 60 years in Pukekohe, the Hydraulink factory relocated to Penrose to join our head office and distribution centre.
Hydraulink Australia also successfully managed a big move, with their head office uprooting from its home of 14 years in Wetherill Park. The new, larger site in Smithfield providing office space for the growing team, as well as integrating a warehouse/distribution centre and hose service shop.
2020 - Continued Growth
Hydraulink's new Hamilton branch opened in mid July 2018 on Arthur Porter Drive servicing the active local community. Major investments continue to be made in manufacturing, administration, marketing and logistics which have enabled Hydraulink to compete internationally and provide customers with the industry best practise standards.
Hydraulink's family of staff and distributors is stronger than ever with over 200 employees and more than 400 service points throughout Australasia.
2021 - Americas Cup Champions
Hydraulink has proudly worked in partnership with ETNZ for the past 25 years and five campaigns – following the watershed 1995 victory in San Diego. We've been at the coalface of hydraulic design and advice, from the monohulls to foiling catamarans and back again to the current AC75 class, which is undoubtedly the most stringent examination of our bespoke hydraulic hose assemblies and fittings connecting all the hydraulic systems on board.
It's our successful partnership with ETNZ that has led America's Cup Event Ltd to use Hydraulink hoses and fittings for the hydraulic hoses and fittings to all teams for the proprietary foiling canting system for AC36.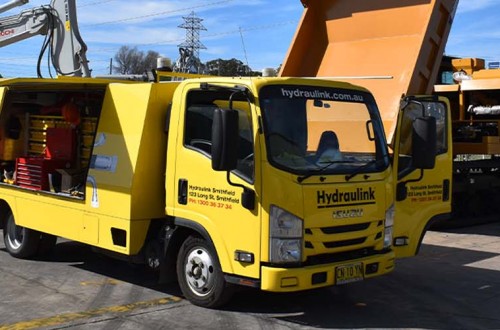 About
You can count on Hydraulink to have the right solution first time, every time. If you are involved in mining, agriculture, transport, forestry, the marine industry – any industry that needs fast, effective and reliable hose and hydraulic services – we can help you get the job done no matter how much pressure you're under, 24/7.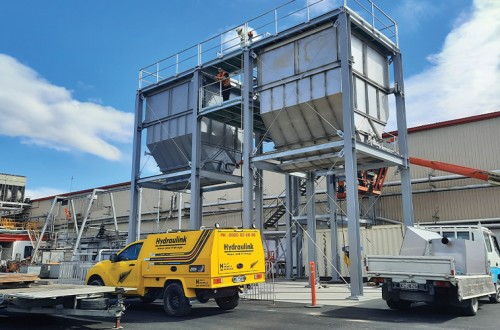 See us in action
Hydraulink is involved in major projects across a broad range of industries, where globally recognised companies rely on our hydraulic equipment and service to minimise downtime and keep their operations running smoothly and efficiently. Read about these projects here on our website.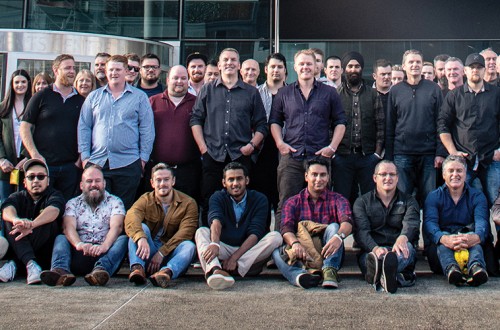 Contact Us
Call us on 1300 36 37 34 or get in touch through our website and we will make sure one of our team get back to you as soon as possible.
Send us a message
Contact Us
---
Hydraulink Australia Pty Ltd
Email: customercare@hydraulink.com.au
Phone: +61 2 8785 4600
Address:
123 Long Street
Smithfield
NSW 2164
Australia